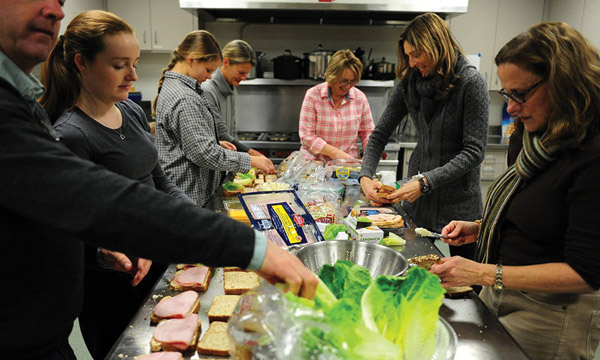 Gillespie Center Meals
---
Homes with Hope at the Gillespie Center is a non-denominational homeless shelter for men and a place where homeless men and women can have a warm meal in downtown Westport. Volunteers from our church provide meals the first Friday of every month.
This fall we're asking volunteers to use Sign-Up Genius to pick a date when they will prepare and drop off meals at Gillespie Center.  We will not be doing in-person food service at this time.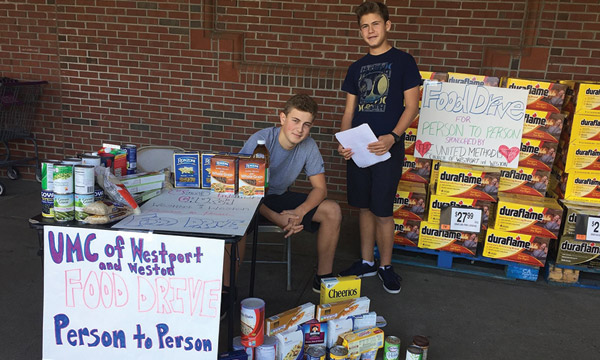 Person to Person
---
Our congregation has an ongoing food collection for the Person to Person (P2P) food pantry in Norwalk. In addition, each December we participate in the Christmas "Gift of Giving" program. Along with other interfaith church families, P2P presents Christmas gifts to hundreds of families. In addition to the food pantry, P2P distributes household items, provides camp opportunities and offers conversational English classes.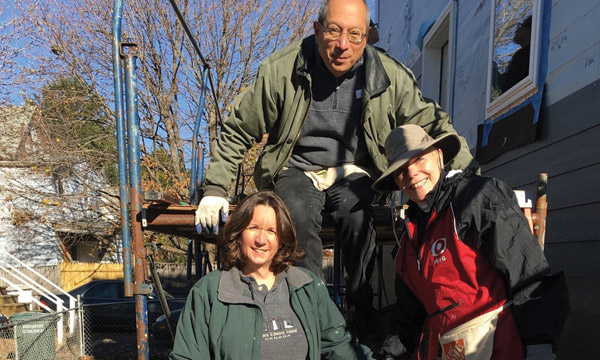 Habitat for Humanity
---
Habitat for Humanity is driven by the conviction that every person needs and deserves a decent, stable place to call home. Our church has been involved with Habitat for Humanity for decades. We have teams of volunteers who work on various Habitat building projects throughout the year.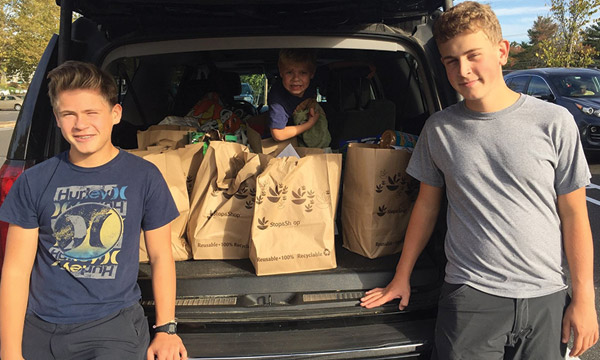 Bridgeport Rescue Mission
---
Bridgeport Rescue Mission has been serving the poor, hungry, homeless and addicted with the Love of God in Coastal Fairfield County since 1993, providing food, clothing, shelter and addiction recovery services at no cost to anybody in need. Our church has been in partnership with the organization for many years, helping them maintain and expand programs to meet the needs of men, women and children in the local community.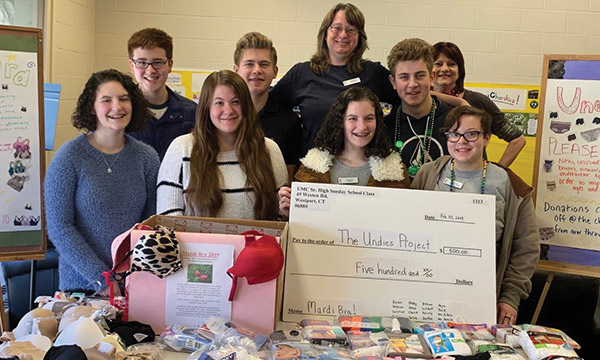 Undies Project
---
The mission of the Undies Project is to provide new underwear to men, women and children in need to help improve their lives—for no one should be deprived of the simple, daily necessity of clean underwear. UMCWW is now a drop-off spot for the Undies Project organization. A collection box can be found year round inside the main entrance for gently used bras and new underwear for men, women and children.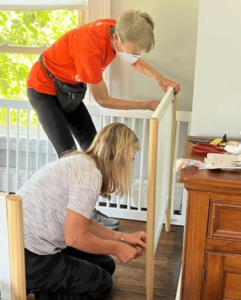 CIRI
---
The Connecticut Institute for Refugees and Immigrants, Inc. (CIRI) is a statewide nonprofit organization that assists refugees and immigrants
resolve legal, economic, linguistic and social barriers so that they become self-sufficient, integrated and contributing members of the community. CIRI achieves this mission by providing a compassionate array of high-quality legal, social and educational programming and by promoting cross cultural understanding and decent treatment for all.
The UMCWW along with other churches in the area have formed the CIRI Apartment Resettlement Team (CAST). CAST provides furniture and all household items to refugees arriving in the state. Once CIRI has found appropriate housing, CAST members clean the apartment, deliver the furniture and setup the household to provide a warm and welcoming space.
A SignUp Genius goes out to the UMCWW CAST members when an apartment is ready to be cleaned and setup.
Additional volunteer opportunities can be found on the CIRI website. Connecticut Institute for Refugees and Immigrants