Take-Out Tuesdays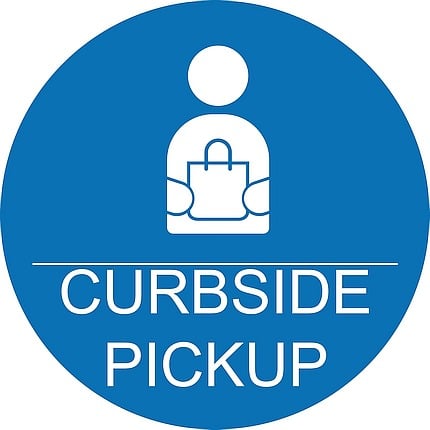 Every Tuesday, UMC of Westport and Weston is encouraging our congregation to support local restaurants by getting their dinner with curbside take-out or delivery.  We are featuring a different restaurant each week.  Let them know we're supporting them; tell them you're with their friends from the United Methodist Church.  And of course, please support all the local restaurants in our community throughout the week when you elect to "take out."
If you'd like to be added to the church's email list and receive information about Take-Out Tuesdays, please let us know!  info@westportumc.org
Ladies' Book Group
Ladies Book Group Continues to meet via Zoom  – 10:00 a.m. to 11:30 a.m. on the 2nd and 4th Wednesdays of each month. Please join us for wonderful fellowship – everyone is welcome – not just ladies! Contact info@westportumc.org if you'd like us to order a book for you and join us in a book group Zoom meeting.
Bible Study on Wednesday Evenings
Join us at 7:30 p.m. on Wednesday evenings for Bible Study via Zoom.  If you are not on the church email list and do not receive Zoom Meeting information on Wednesdays, please contact Pastor Heather at hsinclair@westportumc.org so you may join us!
Westport Bells of Gratitude – Check your town listings for similar events.
Let's show our gratitude!
When: Every Wednesday rain or shine from 5:00 to 5:02 p.m.
Where: Your front lawn or driveway – Also, at UMC Westport & Weston Bells are set to ring!  In an effort to stay connected while apart, we will continue our Community Bell Ring at 5:00 p.m. this Wednesday.  Please step out to your front yard, front steps or even open your window on Wednesday from 5:00 p.m. to 5:02 p.m. and joyously sound a bell, chime, play an instrument, clap or bang a pot to ring out your gratitude to our medical personnel and essential workers and all the people who are keeping our community going and to remind us all that while we may be physically separated, we remain united.  You could write a thank you in chalk on your driveway, too!