Lenten Sermon Series - Compassion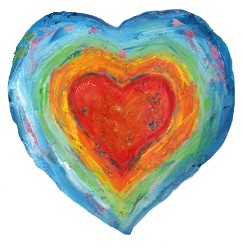 Compassion is at the heart of the way of Jesus.  During Lent, we will reflect on living and serving with compassion through the stories of Jesus' compassion.  Compassion in Practice: The Way of Jesus & Practicing Compassion  by Frank Rogers will guide our exploration.
Jerry Eyster to Speak at UMM Breakfast on Saturday, April 4
This month, Jerry Eyster has joined candidates for ordination on Bishop Thomas J. Bickerton's "Wesleyan Heritage Tour" through England.  He will speak about the trip at the April UMM Breakfast. The United Methodist Men host a breakfast in Fellowship Hall at 8:00 a.m. on the first Saturday of the month, September through June.*  A prayer, a hymn and a light breakfast are shared.  Diverse topics of faith and society are presented and discussed.  Men, women, church members and new friends are all warmly welcomed.
*During the summer, UMM meets twice at Sherwood Diner, 901 Post Rd E., Westport, CT 06880.  Exact dates are chosen in late spring.
UMW Tag Sale - Friday, May 8, and Saturday, May 9 - Save the Date!