Holy Week & Easter at UMC of Westport & Weston
Details on all services and COVID protocols will be posted on WestportUMC.org and emailed.
Zoom links will be sent via email prior to the event.
If you'd like to be added to the church's email list, please contact the church office at:  office@westportumc.org
Livestream Worship will be on WestportUMC.org and church YouTube channel.
---
March 28
Palm/Passion Sunday – 10:00am Livestream Worship Service
11:00am – Zoom Fellowship
March 31
Prayer & Bible Study on Zoom – 7:15pm
Check-in & Prayer; 7:30pm Study
A day-by-day look at the events of Holy Week in scripture.
April 1 Maundy Thursday
"In Remembrance of Me" – 7pm on Zoom
A Service of Prayer, Scripture and Holy Communion recalling Jesus' Last Supper with his disciples. Have bread, crackers, juice, water or wine with you to be blessed. Also, have a small dish of oil or some lotion for anointing.
April 2 Good Friday
7 Last Words of the Unarmed – 11:30am, in-person in Branson Hall at Christ and Holy Trinity Church, 75 Church Lane, Westport
A screening of the multi–movement choral work by Atlanta–based composer Joel Thompson titled Seven Last Words of the Unarmed, performed by the University of Michigan Men's Glee Club.
Stations of the Cross Neighborhood Walk – 12-1:00pm, beginning at Christ and Holy Trinity Church
An intergenerational neighborhood walk that follows a liturgy of Stations of the Cross that is focused around racial justice & reconciliation. We will make a small loop around downtown Westport, stopping at various locations to pray and reflect. This liturgy is open to all ages – children & families welcome.
"My God, My God…" – 7pm Worship Livestreamed from UMCWW
A service of readings from the Passion narratives and prayer. Have a small dish of oil or some lotion with you for anointing.
April 4 Easter Sunday
Sunrise Service with Westport & Weston Churches – 6:00am
in-person at the Compo Beach Pavilion
Easter Worship Celebration – 10am on the UMCWW Lawn & Livestream
Gather for an in–person, outdoor celebration of the Resurrection with Special Music and Holy Communion!
COVID protocols, including masks and social distancing, will be in place. Details will be posted on the website and email.
Take-Out Tuesdays
---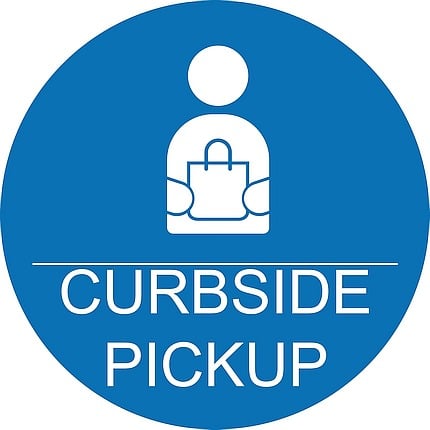 Every Tuesday, UMC of Westport and Weston is encouraging our congregation to support local restaurants by getting their dinner with curbside take-out or delivery.  We are featuring a different restaurant each week.  Let them know we're supporting them; tell them you're with their friends from the United Methodist Church.  And of course, please support all the local restaurants in our community throughout the week when you elect to "take out."
If you'd like to be added to the church's email list and receive information about Take-Out Tuesdays, please let us know!  info@westportumc.org
Ladies' Book Group
---
Ladies Book Group Continues to meet via Zoom  – 10:00 a.m. to 11:30 a.m. on the 2nd and 4th Wednesdays of each month. Please join us for wonderful fellowship – everyone is welcome – not just ladies! Contact info@westportumc.org if you'd like us to order a book for you and join us in a book group Zoom meeting.