---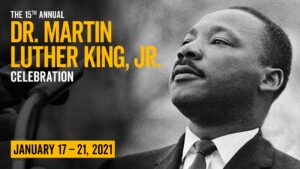 Save the Dates!
Honoring the legacy of Dr. Martin Luther King Jr.
A Call to Action: Together, we invite our entire community – those who live, work, study, and participate in the life of Westport, Fairfield County, and adjacent counties – to join us as we begin the work needed in 2021 to meet King's call to action, as urgent now as it was in 1968. For members of a community such as Westport, that begins with our challenge to understand our place of comfort and the work we each, as individuals, need to do to transform ourselves and our society into a more equitable and just one.
This year the Playhouse and our community partners are moving the celebration online, and with three different events, expanding opportunities to be engaged and meet the moment. All events are free and open to the public with RSVP.  More information and RSVP links may be found on the Westport Country Playhouse website: https://www.westportplayhouse.org/show/mlk2021/
Sunday, January 17 at 12pm
Interview with Layla F. Saad
Layla F. Saad, celebrated author of the groundbreaking book Me and White Supremacy, will discuss her work with TEAM Westport's Bernicestine McLeod Bailey. As a widely read writer, a globally sought speaker, and a national podcast host, Layla F. Saad is passionate about creating inspiration, education and activation for personal and collective change in the world. Her work is driven by a powerful desire to become a good ancestor; to live and work in ways that leave a legacy of healing and liberation, especially for Black girls and Black women. Hosted by TEAM Westport.
Virtual 60 minute event Free with RSVP
Tuesday, January 19 at 7pm
What Can I Do Next? Tools and support for the 28-day challenge.
Toward the goals of accepting our roles and responsibilities in building a more perfect union, join community leaders from our partner organizations as they discuss ways to participate in the 28-challenge from Me and White Supremacy. Hosted by WestportREADS.
Virtual 60 minute event  Free with RSVP
Panelists
Jenny Nelson
Director of Education and Community Outreach
Westport Country Playhouse
Rev. Alison Patton
Pastor of Saugatuck Congregational Church, UCC
Harold Bailey Jr.
Chair, TEAM Westport
Thursday, January 21 at 7pm
Toward a more just world.
An evening of original work written in response to Layla F. Saad's Me and White Supremacy. At this world premiere, locally-based theater artists Gracy Brown, Tenisi Davis, Tamika Pettway and Terrence Riggins continue Dr. King's legacy through four new monologues, recorded on stage at Westport Country Playhouse. This is a FREE virtual event (registration required), hosted by the Playhouse.
Take-Out Tuesdays
---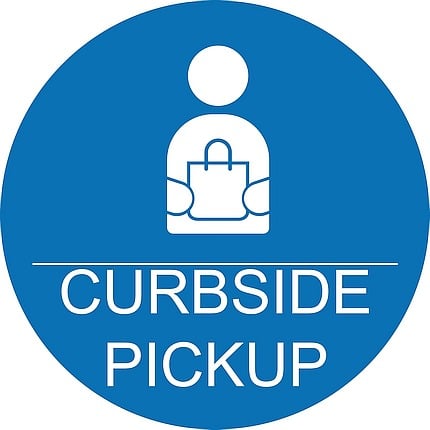 Every Tuesday, UMC of Westport and Weston is encouraging our congregation to support local restaurants by getting their dinner with curbside take-out or delivery.  We are featuring a different restaurant each week.  Let them know we're supporting them; tell them you're with their friends from the United Methodist Church.  And of course, please support all the local restaurants in our community throughout the week when you elect to "take out."
If you'd like to be added to the church's email list and receive information about Take-Out Tuesdays, please let us know!  info@westportumc.org
Ladies' Book Group
---
Ladies Book Group Continues to meet via Zoom  – 10:00 a.m. to 11:30 a.m. on the 2nd and 4th Wednesdays of each month. Please join us for wonderful fellowship – everyone is welcome – not just ladies! Contact info@westportumc.org if you'd like us to order a book for you and join us in a book group Zoom meeting.