No-Contact Food Drive
We're Doing A No-Contact Food Drive on Saturday, May 30 – Drive up and drop off food at the church between 1:00 and 4:00 p.m.  We can help care for the community during the Covid-19 crisis.  Thousands of people rely on nearby food pantries and soup kitchens to feed themselves and their families every week.  Sudden job losses and school closures (where free lunches are available) have caused the need for food assistance to surge.  We're asking for donations of the following non-perishable food items:  Rice White or Brown, 1lb. Bag; Pasta; Pasta Sauce; Beans – Dried or Canned; Canned Protein (Tuna, Chicken, Salmon, Ham); Cereal & Oatmeal; Peanut Butter & Jelly; Canned Soups; Juice Boxes; Canned Fruit & Vegetables; Fruit Cups & Pudding; Cooking Oil.
Cash contributions also may be made to Person to Person or Council of Churches of Greater Bridgeport for wholesale purchase of fresh produce, eggs, milk, and meat.
Mail checks to:
Person to Person
1864 Post Road
Darien, CT  06820
or donate online:
Person to Person Online Giving
Mail checks to:
Council of Churches of Greater Bridgeport
1718 Capitol Avenue
Bridgeport, CT 06604
or donate online:
CCGB Online Giving
Ladies' Book Group
Ladies Book Group Continues to meet via Zoom  – 10:00 a.m. to 11:30 a.m. on the 2nd and 4th Wednesdays of each month. For the month of June, we'll be reading and discussing "What Is the Bible? How an Ancient Library of Poems, Letters, and Stories Can Transform the Way You Think and Feel About Everything." Rob Bell, Jr. takes us deep into actual passages to reveal the humanity behind the Scriptures.  He also addresses the concerns of all those who see the Bible as God's Word but are troubled by the ethical dilemmas, errors, and inconsistencies in Scripture. With What Is the Bible?, he recaptures the Good Book's magic and reaffirms its power and inspiration to shape and inspire our lives today.
Please join us for wonderful fellowship – everyone is welcome – not just ladies! Contact info@westportumc.org if you'd like to order a book for you and join us in a book group Zoom meeting.
Bible Study on Wednesday Evenings
Join us at 7:30 p.m. on Wednesday evenings for Bible Study via Zoom.  If you are not on the church email list and do not receive Zoom Meeting information on Wednesdays, please contact Pastor Heather at hsinclair@westportumc.org so you may join us!
Take-Out Tuesdays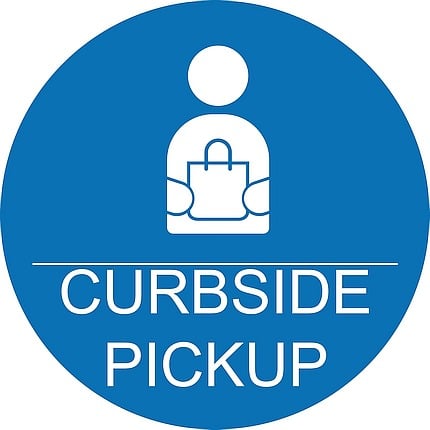 Every Tuesday, UMC of Westport and Weston is encouraging our congregation to support local restaurants by getting their dinner with curbside take-out or delivery.  We are featuring a different restaurant each week.  Let them know we're supporting them; tell them you're with their friends from the United Methodist Church.  And of course, please support all the local restaurants in our community throughout the week when you elect to "take out."
If you'd like to be added to the church's email list and receive information about Take-Out Tuesdays, please let us know!  info@westportumc.org
Westport Bells of Gratitude – Check your town listings for similar events.
Let's show our gratitude!
When: Every Wednesday rain or shine from 5:00 to 5:02 p.m.
Where: Your front lawn or driveway – Also, at UMC Westport & Weston Bells are set to ring!  In an effort to stay connected while apart, we will continue our Community Bell Ring at 5:00 p.m. this Wednesday.  Please step out to your front yard, front steps or even open your window on Wednesday from 5:00 p.m. to 5:02 p.m. and joyously sound a bell, chime, play an instrument, clap or bang a pot to ring out your gratitude to our medical personnel and essential workers and all the people who are keeping our community going and to remind us all that while we may be physically separated, we remain united.  You could write a thank you in chalk on your driveway, too!